More Website Templates @ NetWorthInfo.com - August 14, 2012!
Launch TV Now!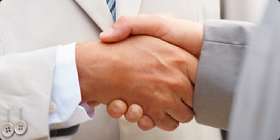 The right communications solution for every Broadcast Media Solution
Expertly localizes content and delivers it in real-time, 24/7/365, to cable TV, DBS, DTT, IPTV and mobile service operators, as well as Internet TV and direct-to-home (DTH) viewers.
Why Choose Us
1
Complete Satellite TV & Radio Channel Setup & Management
Video Vision Media provides end-to-end service options, from Capture, Production, Management and Playout to Distribution for TV Radio channels.
2
Single / Multi-Channel Distribution on any platform operators
A Global Network of 10 Teleports and over 14 Satellites, including MCPC platforms, covering five continents and supported by an extensive fiber network.
3
Live Events, Sports, News, Fashion Show or Launches Prod.
Mobile Flyaway & Digital Satellite Newsgathering (DSNG) VAN that enable live coverage of Events, Sports & Celebrations equiped with SD/HD equipment
4
New Media Platform for MobileTV, IPTV Streaming for Live Events
Internet TV and direct-to-home (DTH) viewers can watch live Events on iPhone, Andoid, Symbian & Blackberry Platform.